Connecting through Crochet!
Gridley, CA (MPG) | By Irene Gonzales-Nordstrom
Share this pic with friends!
Giving a newborn a Hats for Premies gift is a personal way to welcome a child into a new world. Photo provided by Irene Gonzales-Nordstrom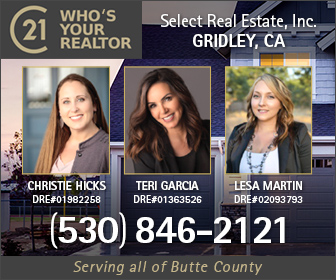 Share this pic with friends!
While there are many challenges to the newborn and mother, there are many loving individuals who will give their time to make life worth the struggle. Photo provided by Irene Gonzales-Nordstrom
Hobbies are particularly satisfying when winter rains and cold weather makes it difficult to go out and walk around. Especially if your hobby is something you can do without too much fuss or bother-like crocheting or knitting. There are hundreds of easy indoor hobbies but, I am a crocheter and when my results also help others, I think that's great! I am talking about Hats for Premies-an organization who asks crocheters to make hats. Small babies who are premature have to keep their heads warm. You can google Hats for Premies and get all the information and a free hat pattern.
Hobbies are also fun! Especially during the difficult time of this terrible pandemic. If you have a computer, there are plenty of hobbies to learn on YouTube. You can also phone or go to the Gridley Library and check out a book on myriads of crafts.
I was lucky that I bought a book and taught myself to crochet as a mother to be, ages ago. Now in my senior years and as a shut-in, I still crochet. I find it relaxing and meditative.
I first saw the make Hats for Premies ad in The Gridley Herald asking for crochet hats to keep premies' heads warm. Since I crochet, I copied the hat pattern and asked other crocheters to join me. There are plenty of other organizations that elicit other crochet and knitted items such as hats, scarves, shawls, and blankets.
Unfortunately, because of the pandemic, no hospital is accepting donations at this time.
That doesn't stop the following crocheters from pursuing their hobby. They are stockpiling their creations and staying optimistic about the future!
The first volunteer I would like to highlight is Ruby Hart my, industrious and friendly, neighbor. As a young wife, she bought herself a book and kept practicing her stitches over and over. She kept practicing her stitches with the same ball of yarn so much that her husband told her: "Make something or throw that ball of yarn away!" Her first project was an afghan of a farm scene made up of granny squares.
She soon mastered other stitches and was soon making lots of beautiful baby clothes and other creations for her family, and friends.
She agreed to make hats and has donated close to twenty hats for premies. Each hat is unique and beautifully stitched. She is still crocheting up a storm and today she is also working on an intricate doily pattern with very fine white thread and the tiniest of stitches! She plans to sew it on a t-shirt for her granddaughter.
Rose Holland is my sister and also a volunteer. She learned to crochet from our grandma Betty who was featured in the newspaper for making over three hundred hats for a hospital in Camarillo! I also taught Rose how to make a granny square. Rose is very industrious and a quick learner. When I asked her to volunteer, she quickly agreed. It wasn't long before she graduated from a simple pattern to more complicated ones. Soon she was making beautiful shawls, scarves, and even giant afghans!
She loves to give thoughtful handmade items as special gifts to family and friends. Rose was also the delivery person who took our finished products to the Oroville Hospital.
Claudia Hernandez is a warm and generous person who quickly agreed to volunteer. I met her through my church, Sacred Heart. She is also a wonderful crocheter. Her mother and grandmother taught her when she was only eight years old. Since then, she has made countless crochet creations for friends and family and is teaching her daughter to crochet.
In no time at all she brought me seven beautiful little hats she crocheted. She added a simple little flower on the premie girls' hats making them super special.